Being creative on Instagram
Selling your products is not always easy. Instagram is a perfect tool to show the world what you have created.

Start by thinking about your motive. What works best for social media is to actually take the pictures yourself. Or even better but much more difficult to get it right is to produce a film to show off the product.

If we look at how we should take a good picture of a product, then look at your motif, in what context does your motif fit?

Of course, you do not want to take a picture during the summer with a Santa as a motif on your shirt. So finding the right mood for your image is a must.

But if you do not have these options or is really bad att taking photos, a good alternative is Placeit, a site that has lots of markups and films to show off your product in a nice way. Placeit has some free options nice pictures, but it is definitely worth paying to get access to all the good material. At the time of writing, it costs $ 14.95 per month, which is cheap to access lots of professional photographs with your subject ready edited on an eg t-shirt or coffee cups.

What is negative is from an SEO perspective that Instagram sees that there are lots of the same type of image and therefore ranks down these images.

But therefore it is important to do something a little extra with the image you received from Placeit. If we take an example of an Instagram post i created where i used Placeit to get a professional image with our 21+ design.

Here we wanted to make a magazine-like image to get a different effect. First I wanted a young cool guy who is about 21 years old. Found a photograph that we thought fit perfectly. Through Placeit's system, we could easily get our design on the shirt.

I wrote some selling topics that I feel like having to do with the design. I took the image into Pixelmator that i use to do my graphics. And then i added our logo at the top so that it looks like MAMT Magazine.

Below you will find before and after how it turned out. Quite simple but provides an improvement in both the quality of what is published on Instagram and is therefore ranked higher with Instagram.

Before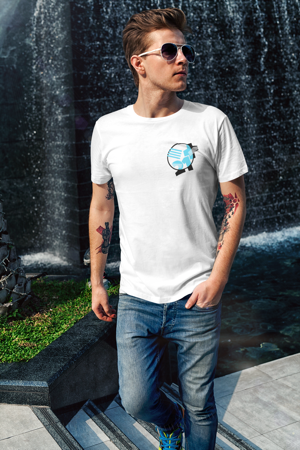 After

The text for the picture is important on instagram. Fill it in with information or what the product means.

On all social media, tags are something you have to work with. When it comes to Instagram, you can first create the post. Then in the comments you write all your tags. You can use up to 30 hashtags in total for a post, and a tip is that you use all of them.

I hope this gives you an idea of ​​what you can do with your instagram photos in the future.
We will of course in the future publish more material in how we have done and what we thought then.

Reference links from article
- Placeit
- Instagram